Frequently Asked Questions:

Q-1. How do I find out how much it cost for residential trash service?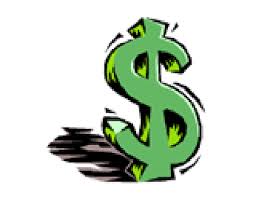 A-1. We ask you to call the office at (573) 498-6579 or send an email mwhauling@ymail.com and we will be able to provide you with prices and also your route day. (Don't forget to ask about our discounted rate for senior citizens and veterans or active military men or women.)
Q-2. Do you pick up trash in my area?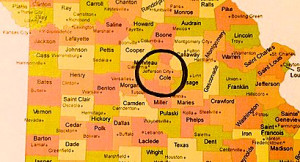 A-2. To find out if we do pick up trash in your area please call your local office and let them know where you are located by providing them with your service address,  we can then map your address and see if our routes cover your area.
Q-3. When will I receive a container and get start after I call to sign up?
A-3. After we receive your information for set up we will deliver a roll away 96 gallon container free of charge in 2-3 days before your effective date. (If you need your container early than that you can request for a expedited delivery.)
Q-4. How often do you pick up residential trash?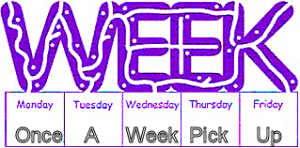 A-4. M&W Hauling provides once a week curb side trash pick up ONLY. Missouri has no recycling. North Carolina has two separate pick up days one for trash and one for recycling, if you would like to know your trash pick up days in North Carolina please contact the local office at (910) 326-2766.
Q-5. How often do your rates go up?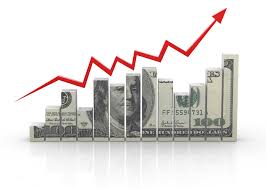 A-5. M&W Hauling's residential rate has been the same since we started services in Cole county and surrounding areas for eight years currently as well as Onslow county and surrounding areas for over fifteen years. (However, we do Guarantee the same rate for your first year with us, but with the economy and prices getting higher for diesel and removal of garbage, we will try our best to keep the rate the same but prices of trash service could possibly increase in the future. Let's hope not!)
Q-6. Are there any EXTRA or HIDDEN FEES included in trash service?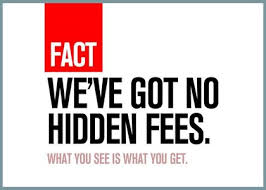 A-6. Heck No, Seriously, NO! Our rate is the same rate to everyone! (excluding senior citizens or active military men or women in Missouri ONLY. )
Q-7. Do you pick-up special miscellaneous items that do not fit into the 96 gallon container M&W Hauling provides?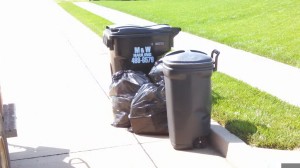 A-7. YES, We do pick up extra items, we ask you please call the office (573) 498-6579, to inform us about your extra items that you would like taken away, we do charge a small fee for large amounts of trash sitting outside the container we provide.
Q-8. Do you pick up BULK or LARGE amounts of trash or debris?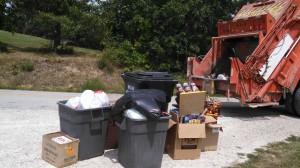 A-8. YES, we do pick up large amounts of trash or debris in Missouri, just call the office 573-498-6579. North Carolina please call the local office in Hubert at (910)326-2766 and they will be able to give you more details.
Q-9. Do you provide commercial dumpsters?

A-9. Missouri Customers- YES, we do provide rental for commercial dumpsters. We have 2 cubic yards, 4 cubic yards, and 6 cubic yards. ****6 yards are ONLY rented out for LONG TERM accounts (6months or more)**** Please call the office for prices and more details (573) 498-6579.     North Carolina- Please call the local office for details (910) 326-2766.
Q-10. Do you provide Roll Off dumpsters and how can I get one delivered?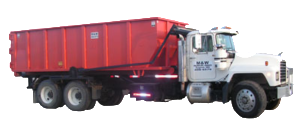 A-10. Missouri Customers- Yes, we do provide roll off service. We will bring it to the site, take it to the landfill, and either return it or bring it back to our yard. North Carolina- Unfortunately, not at this time.
Please leave a comment if you have any questions or concerns that we may be able to help you with that were not listed here.